Upcoming Event | May 31st, 2024
Driving Dreams Golf Tournament & Dinner
A riveting round of golf, food & beverages, live auction, and dinner – all while supporting low-income at-risk youth in the South Coast Area. Our tournament brings together leaders like you who are dedicated investors in the healthy development of youth in our community. Together, we can give more youth the opportunity to succeed and pursue a brighter future.
2023 Fall | School Calendar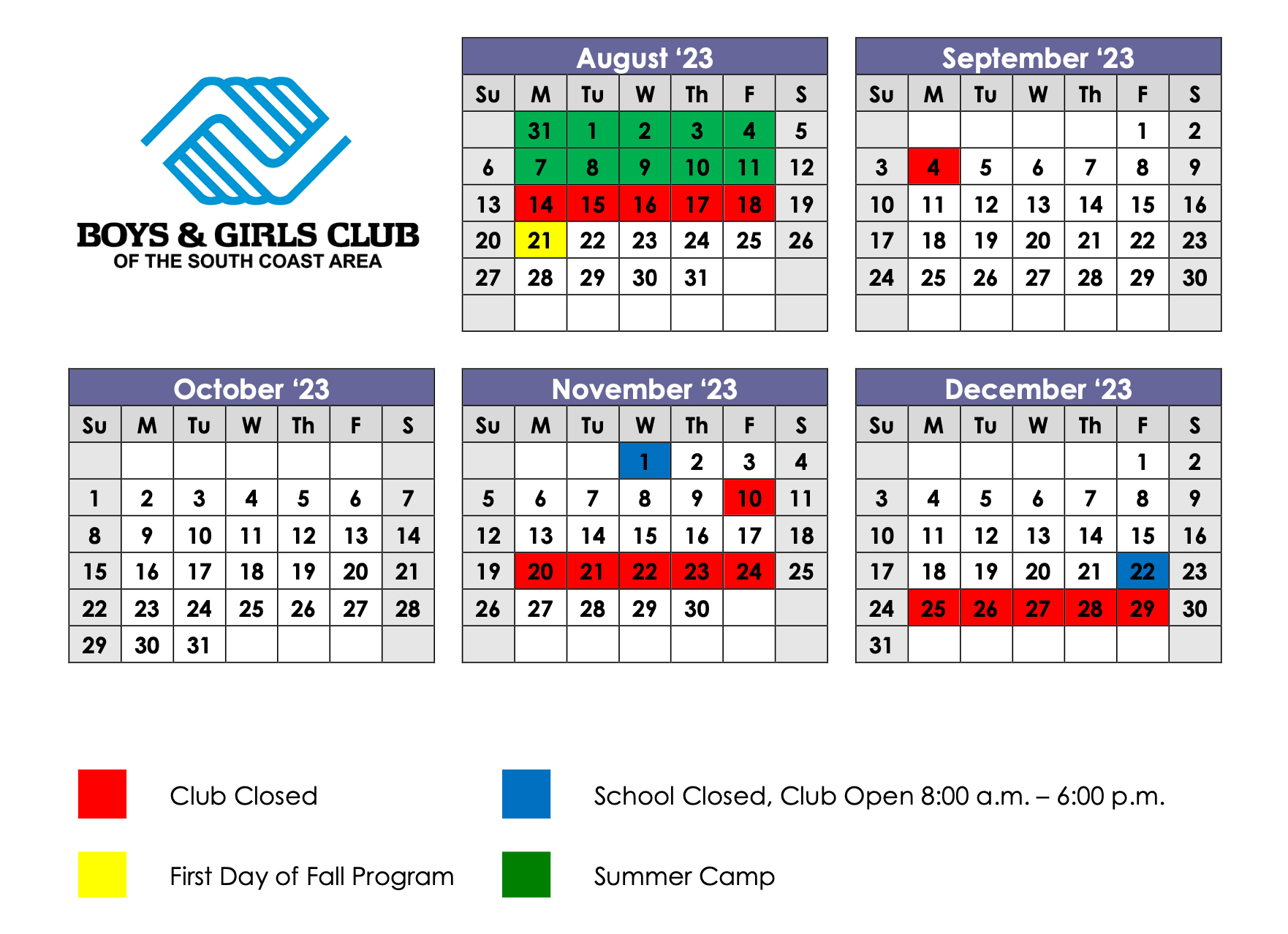 Club Closed Dates:
August 14 - 18 ( Staff Development)
September 4 (Labor Day)
November 10 (Veterans Day)
November 20-24 (Thanksgiving Break)
December 25-January 5 (Winter Break)
2024 Spring & Summer | School Calendar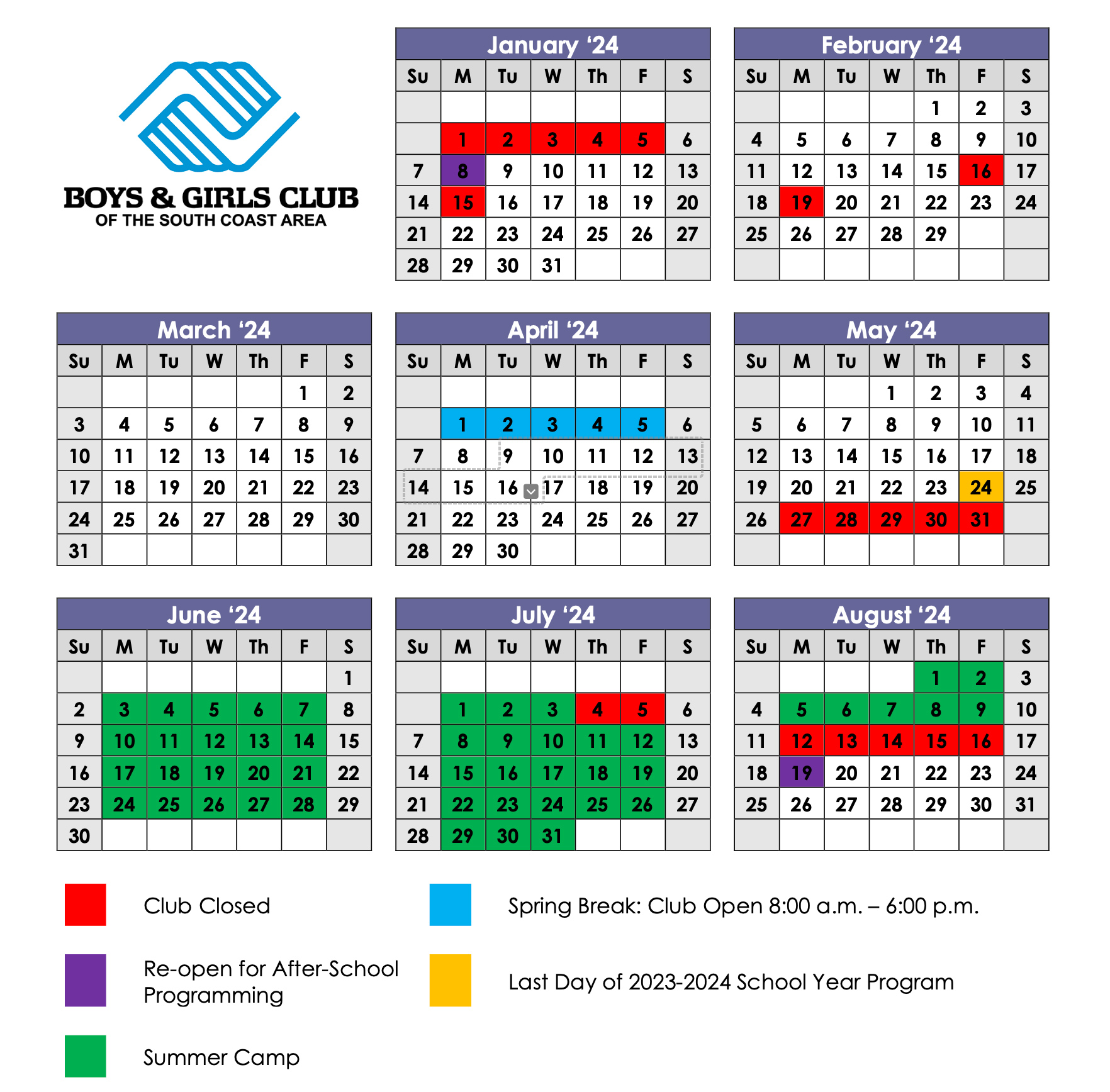 Club Closed Dates:
January 15 (MLK Jr. Day)
February 16 - 19 (President's Day Weekend)
May 27 - 31 (Staff Development)
July 4 - 5 (Independence Day)
August 12 - 16 (Staff Development)
Register Your Child Today For a Greater Future
Whether you just want to learn more about our programs or you're ready to register, we'll assist you every step of the way.